Ace bowler extraordinaire, Bernie Bostock, has been killed in a motorcycle crash. His girlfriend, Alli (They call her "Ten Pin Alli" because she is an amazing bowler, too) is the only one who can replace him if the men's team is going to win the city-wide tournament this year. One problem: no girls allowed on the men's team. So, she disguises herself as a man! The rest is history...
Alli's best friend, Helen, is in on the plan to disguise Alli as a man so she can bowl for Bernie in the tournament. Helen slaps her way from one scene to another; whether it's the boys who are bugging her, or Alli, who is going hysterical because she can hear ghosts; specifically Bernie who encourages the whole thing on from some other-worldly location.
Alli wiggles her way into a tight pair of jeans, pulls her hair under a hat, slaps on a moustache and then it's onto the bowling lanes where she throws a rack of thunder...
The boys in the band; Taz, Old Fat Les, Cross-Eyed Roy and Darryl are on the men's team when Alli joins them disguised as a man. Tension mounts when the opposing team (Griswold, Hatfield, McCoy and Big Daddy) show up for the tournament.
Grandma (she's no one's Grandma in particular, they just call her that) is there being muse, mentor and confidante through the trials and tribulations of Alli's life; Grandma waits tables, cleans, cooks - you name it! She's in on the surprise ending when Alli finally reveals that she is pregnant with Bernie's baby! Oh, yeah, and rumor has it that Grandma is friends with country super star, Toby Keith (and indeed she is...)
All original songs are by award winning songwriter Ashton Wolf and Daina DePrez. There's (Big Bad) MOTORCYCLE MAN, DANGEROUS MAN, HOW MANY (BOWLING) BALLS DOES ONE MAN NEED?, GRANDMA'S TEETH, I'D RATHER BE A GIRL, THE BOWLING SONG and THE MAN IN ME. There's LET'S DO A SHOT, GHOST and the inspiring WHILE I'M AWAY (and more…)
It's non-stop double entendre mayhem as we weave in and out of the complexities of modern day life in a small town setting; And it's a laugh-a-minute yet poignant tale of a girl who is about to become a SUPERSTAR (and a Mom)!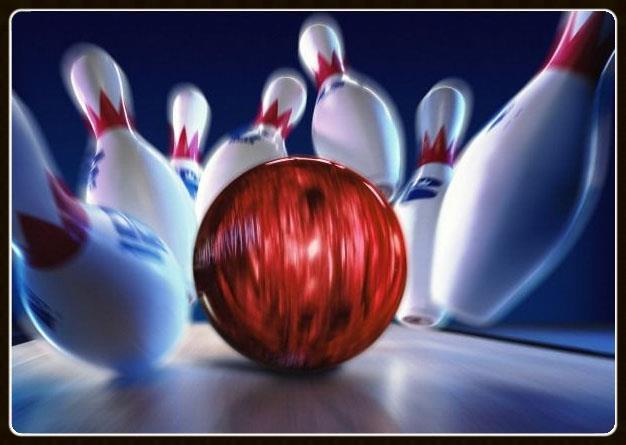 ACT 1

(Big Bad) Motorcycle Man

Dangerous Man

How Many (Bowling) Balls Does One Man Need?
Grandma's Teeth
Boys Will be Boys
I'd Rather Be a Girl!


ACT 2

The Bowling Song
The Man in Me
The Man in Me (Reprise)
Let's Do a Shot!

Ghost
While I'm Away
Bowling Ball Ballet
While I'm Away (Reprise)