Another photo of the set for TEN PIN ALLI.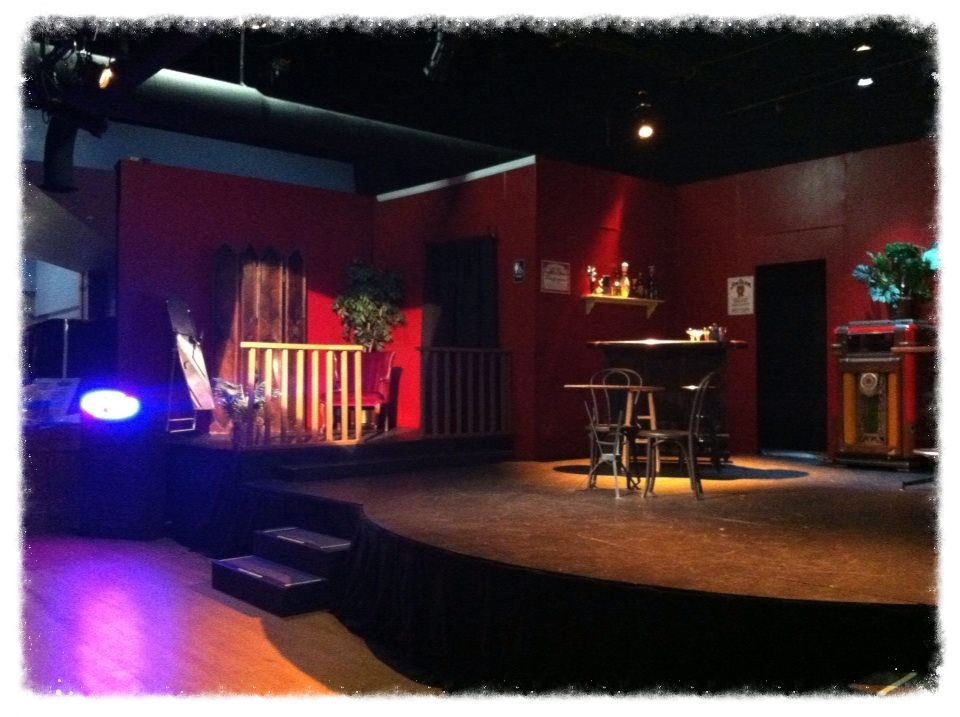 TEN PIN ALLI (Set design by: Ashton Wolf )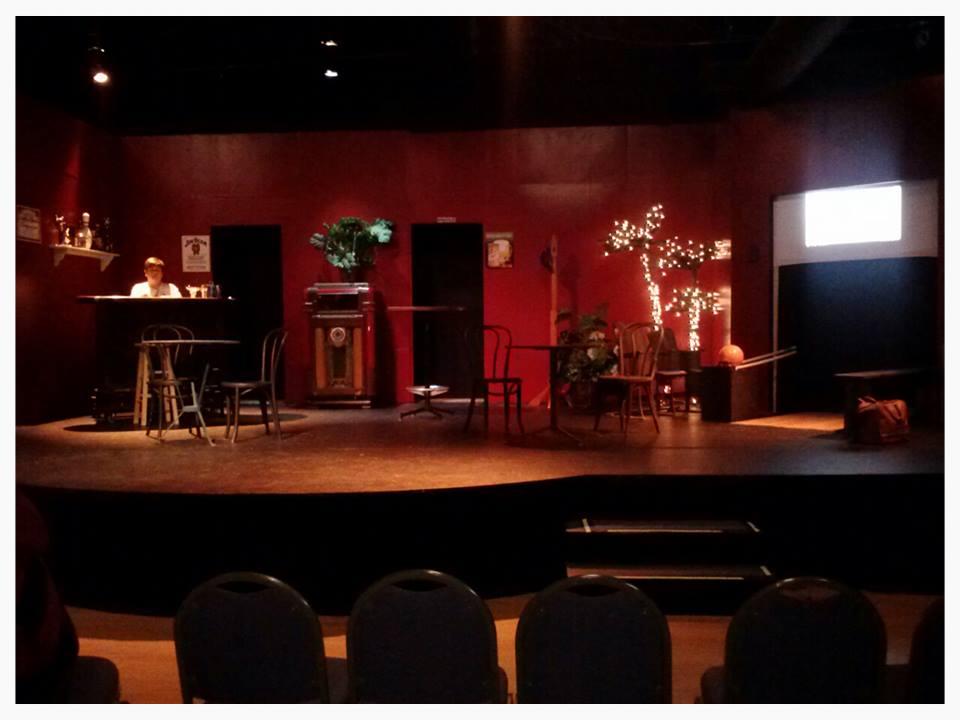 Below: Jacob, Jurrell Spencer, Holly Hathaway, Bernie Hirsch, Maria Meschi, Josh Vespo, Maryanne Mathews, Tracy Friddle (down right), Sandy Thorne (down left)!!!!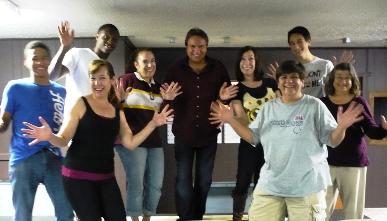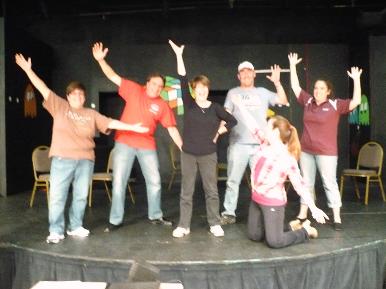 Song: "GRANDMA'S TEETH" - For those who don't know, Grandma's Teeth is a term used by bowlers

when they leave pins standing here and there with large gaps between the pins.
Suzanne Stark (center foreground) plays Grandma!